Due to the recent success of the Bristletoe Island Salamanders in winning a funding grant (Salamanders is the best and only actual basketball team on the island), now there is a new team looking only to cash in on the money.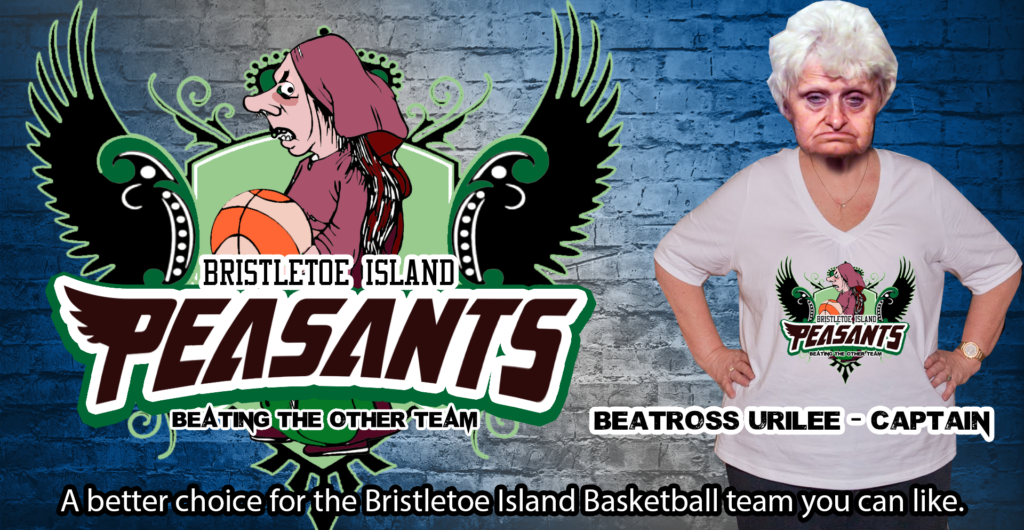 The Bristletoe Salamanders were awarded $84.90 to buy weed spray for the Salamander basketball courts. This was approved as an exceptional award for the tourism benefit the Salamanders offered the island, especially given the recent visit from basketball legend Larry Bird.
Now, it seems everyone wants to cash in on the basketball funding craze. Today morning we did this interview for the proof. As you can see, they are noisy birds of confusion and should be banned.
Petros: Are you a real basketball team?
Beatross: Yes
Petros: have you played any games
Beatross: Why are you so scared? I heard you grew up in an orphanage for infected children and were fed sparrows. Someone said you cant even heat up wood in a bucket of boiling water?
The Bristletoe Island Tourism Board request that nobody give any money or grants to this basketball team, and please report any other basketball related SCAMs to Bristletoe Island Police.