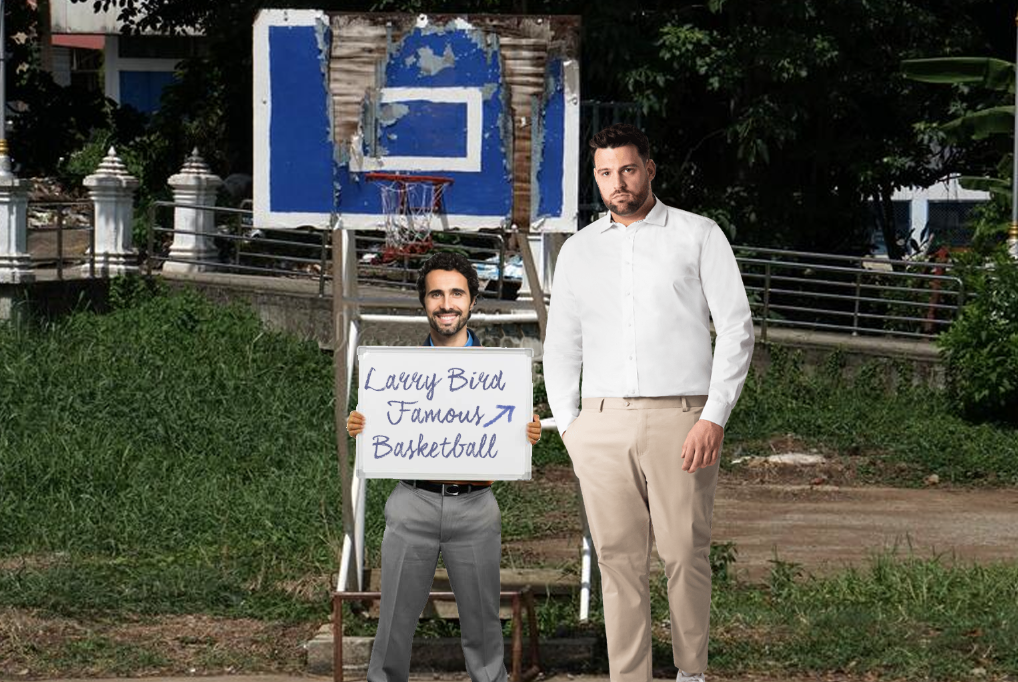 America super star basketball Hall of Famous Larry Bird (aka Amazing Larry) from America, has been visiting Bristletoe Island and they say it can be he is looking for the talent of the Salamanders. This is what we think.
Today, Petros took him for a basketball exhibition by the Salamanders and he was very amazed. The Salamanders did their famous throwing, bouncing & catching routines, and Larry had a front row seat.
"I think the Salamanders are very good", said Mr. Bird, who is over six or seven feet tall and played many games in America and on TV. According to Petros, he also said "Bristletoe Island is also very good. More people from America should come here and learn the basketball with the Salamanders. Or just come for the tourism. You can visit the website".
"It is an accident I noticed him on the holiday" say Petros "because when he stays in new locations he always change his name all the time to Terry, or Trenny or something that sounds similar like that".
Larry Bird is one of the first American basketball TV stars to come to Bristletoe since the ferry opened after Covid.