Hello, do you want to listen to the podcasts? Well, this is what you have been looking for.
Go deep inside many of the filth piles, as Petros goes there to ask the peasants all the interesting questions, and to get behind the scenes. Mary Dinkus tags along and sometimes carries equipment.
Every interview is conducted in the peasant zone behind the peasant-proof fence.
You will listen with earnestly and great joy. Yes please!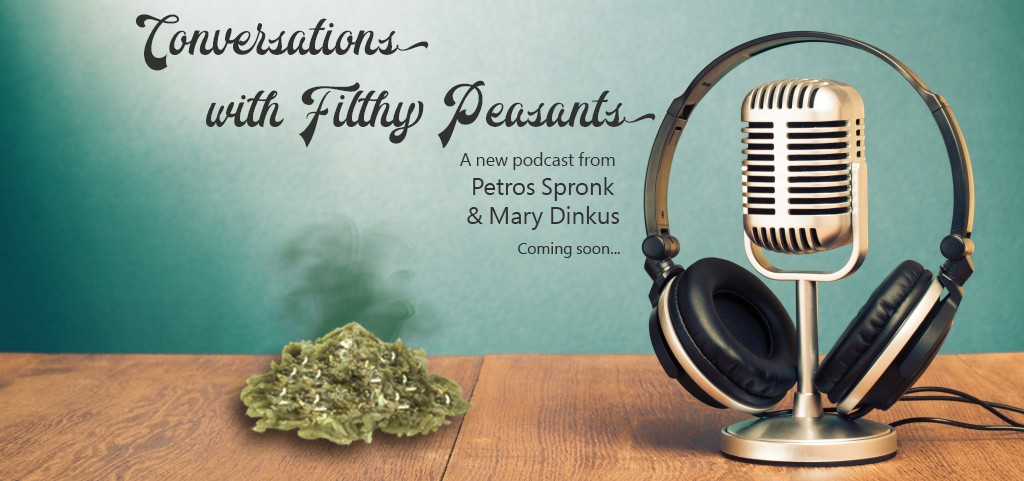 EPISODE 1: How can you live here?

Petros asks the peasants how they live in such a place. Amazing.
EPISODE 2: Bacon
Fights break out over bacon. And these peasants stink after a bath.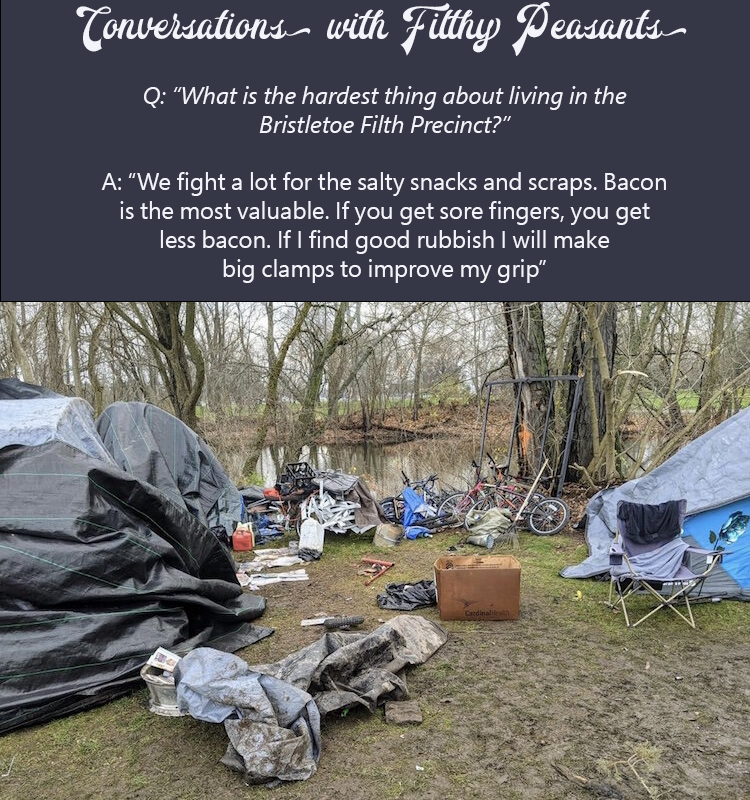 EPISODE 3: Yengold Boolwoss thinks the peasant is a bullfrog
Why did she even go there? Because Petros played a trick. Very funny until the end when things not so funny anymore.
EPISODE 4: The Goat-man visits the filth
The goat-man uses his abilities at the filth pile and the peasants think he might be a god.