When you come to Bristletoe there are many activities you can do while you are waiting around.
Why not milk the sheep?
The sheep don't need their milk – they just carry it around in their bladders and want it gone. Why don't you help? After your hard work, you can try the milk, or if you don't like warm milk, get some cold from the storage.
Everyone can milk the sheep except children and old people, and we don't recommend for people with special dietary needs as they can be annoying and waste too much time.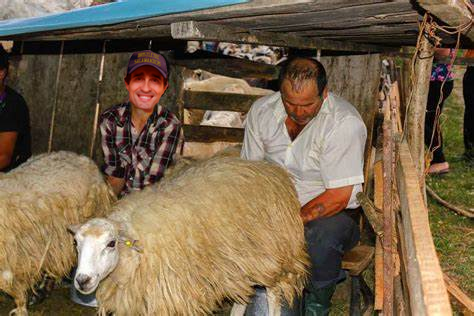 DO A BATCATCH COURSE WITH PETROS
Do you have bats there? Would you like to learn to catch him? Petros has been running Bat Catch courses on LinkedIn (yes the computer) for 3 years. One lady gave it 5 stars who caught her first bat with these techniques.
Journey to the caves of Bristletoe with Petros and learn his amazing secrets. All it takes is wire, string (we recommend goat-man string), sack, handful of maggots, a bucket cut in half and some secret things you will discover when you join.
Very popular this, so please booking ahead.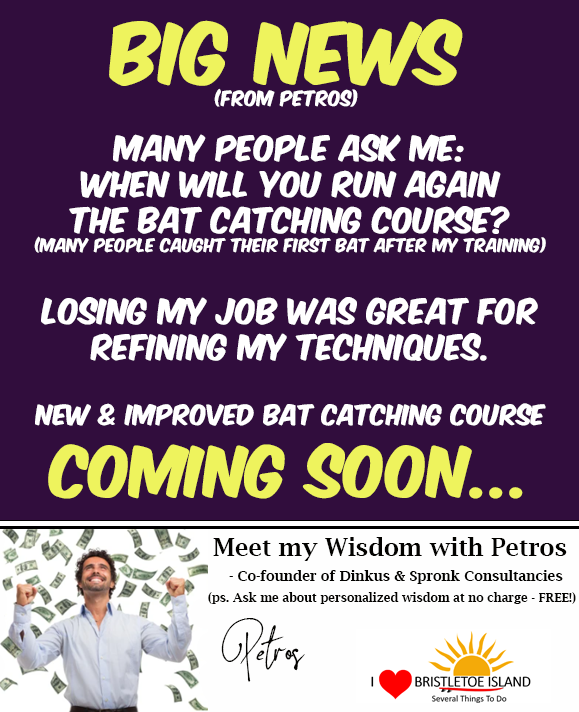 JOIN A MOTOR-BIKING SEGWAY GANG
The Bristletoe Pigeons are our motorbiking gang on segways. Only we can do with no roads, but segway can go quite fast and very silent, so not annoying like real motorbikes.
There are some excellent pathways you can ride along, and sometimes see interesting things along the way. Most tourists go slow at the nude beach.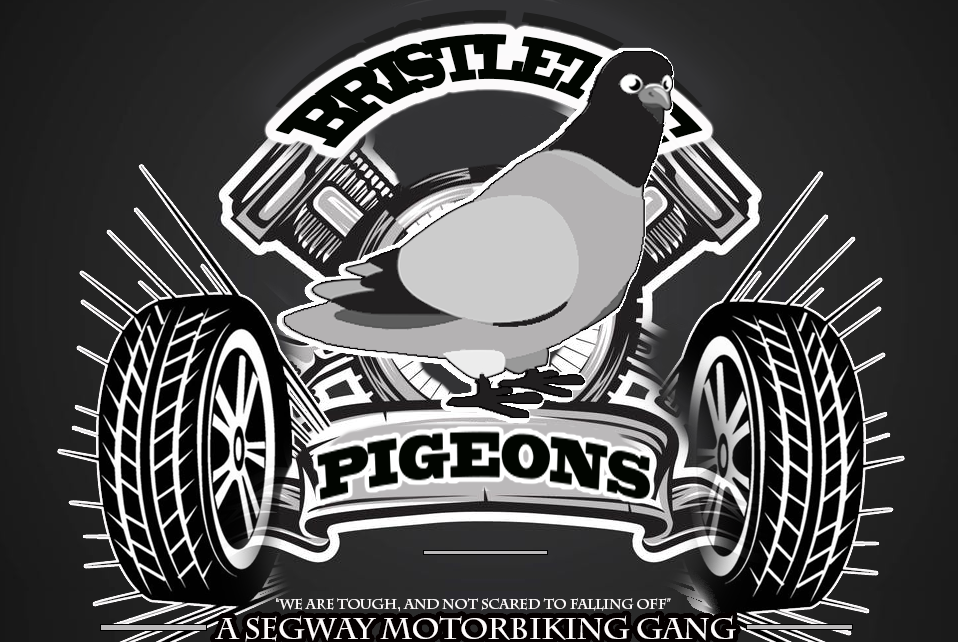 COME AND SEE THE SALAMANDERS
There is always plenty of basketball to see, and the Salamanders are the best.
Tickets are always free, but we ask tourists to help weed the courts so it is safe for all the tall people.
Are you short? No problem, we have good seats.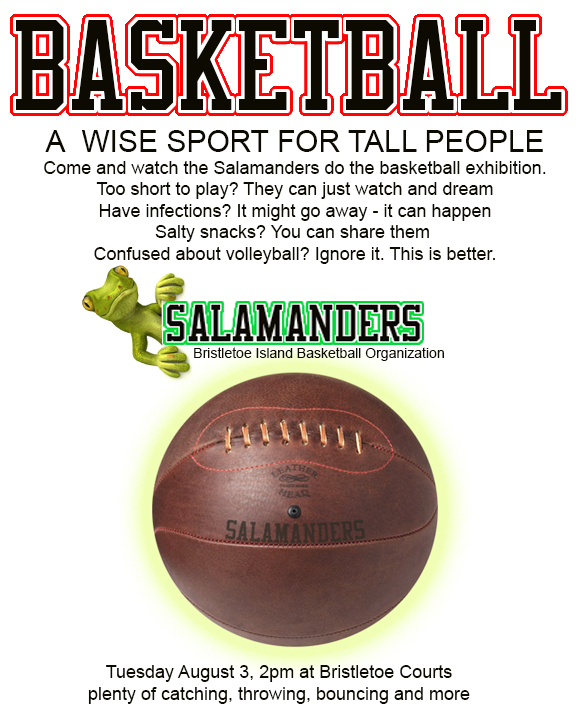 SPEND A NIGHT WITH FILTHY PEASANTS
Why not sleep in filth for a night? You can raise money for peasants, or just keep the money you raise to buy merchandise from our stores? It can be very uncomfortable, and it can be they steal your things, but still is quite popular. It is an experience you can have.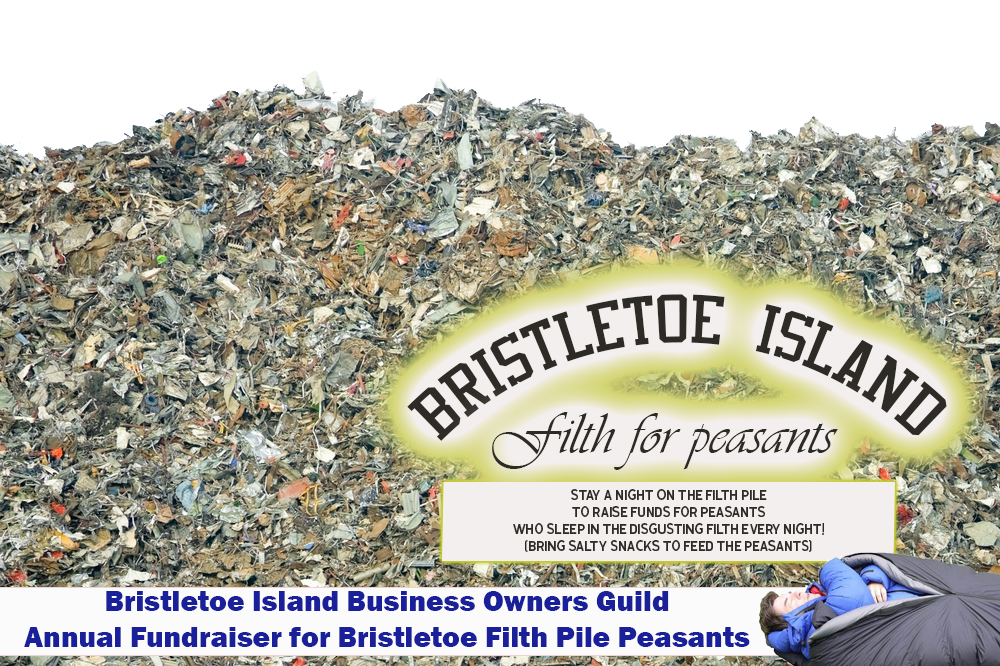 TRY THE BRISTLETOE KUMQUAT
Did you know Bristletoe Island won first place (1st place) in the 'Bitter Citrus' category for our kumquats? You can try them here only. This is one product we can not export because too popular.