Today the Salamanders took to the freshly weeded court for a photoshoot to showing off the new 'Hoisty Grand' basketball clothing. This amazing range of pant and sleeveless shirts is a celebration of the trademark Salamander Skills – Throwing, Bouncing & Catching.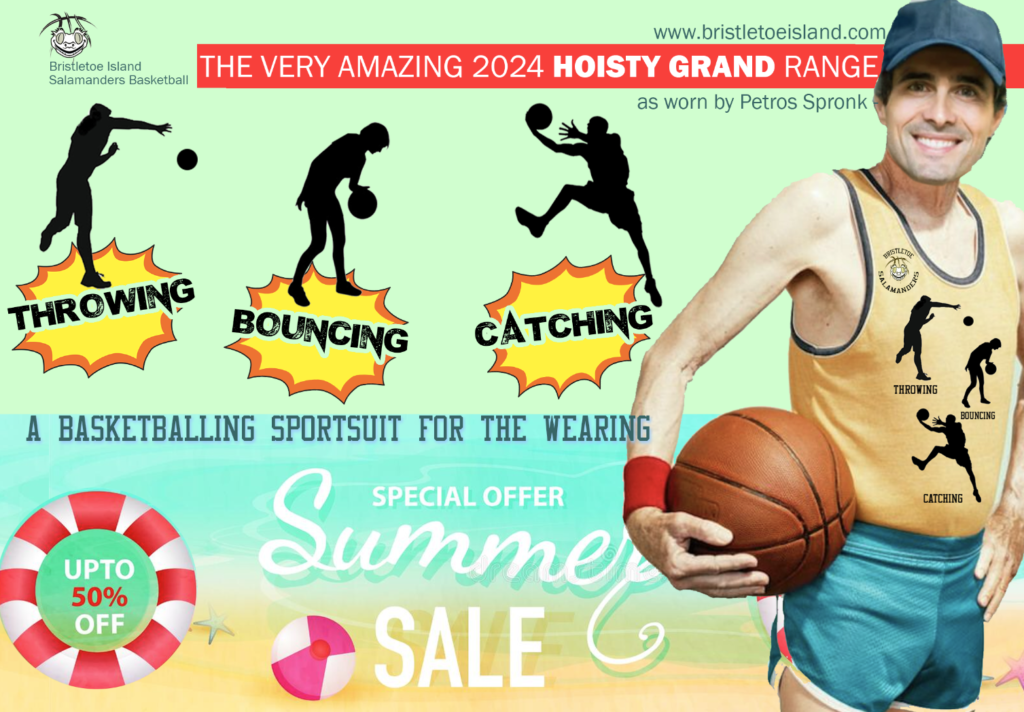 Petros said to the lady there "This is a very amazing pant with extra room and jumping flexibility. I bet they wore these in the bible?".
You can purchase them now for half the price. Yes please!