Yengold and the team at Bristletoe Island Tourism have made the very exciting announcement for your booking amazement. Yes – Peasant Tours are back. Now with AIDS/COVID safe jumpsuits and water flasks.
The children can come. It is ok. We don't mind. Try to keep them from being annoying and will be fine.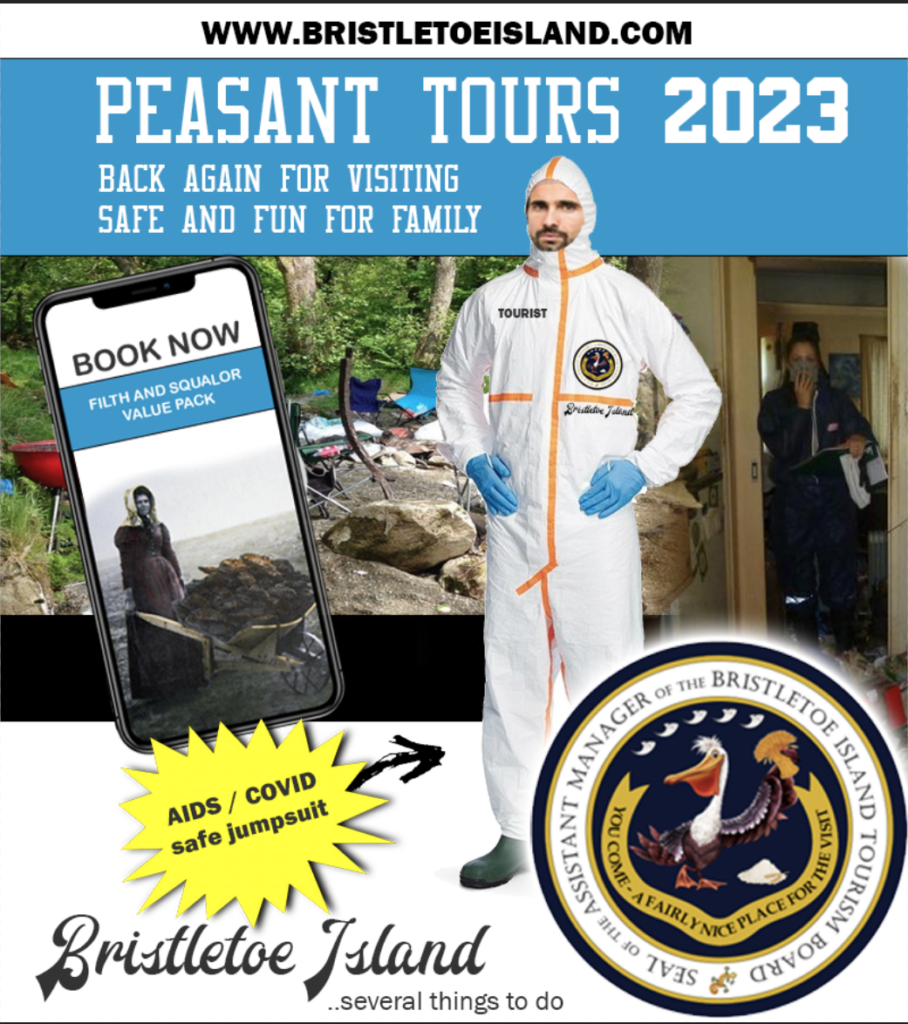 Filth and Squalor value pack includes flask of water (filtered from bacterias), pieces of meat for feeding, long stick and cleaning rags. Great value.