Mary Dinkus making her new Now For Trading (NFT) Digital Trading Card. But is more stupid than normal.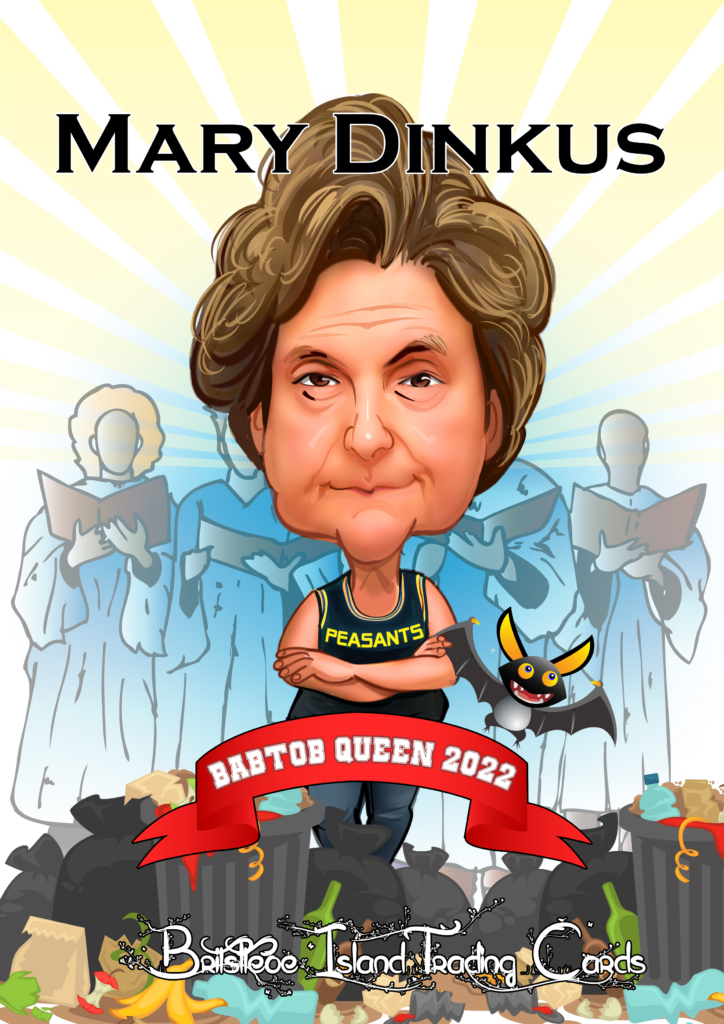 Mary Dinkus always lies and creates problems unless she is locked in the office with a pile of big forms and pens.
Today she released her NFT card and is pretending she can catch bats (she never catch a bat ever). She pretending the god is singing about her (he hates her). She pretending she is good at basketball with her made up team "Peasants". She pretending she not so fat (she very fat).
Also – she think she was BaBtoB Queen in 2022. But BaBtoB was canelled in 2022, so that is why she won the prize. Otherwise she would be coming last of all. All this is bad lies.
But, it is a good trading card, and maybe you can buy it?